WE OFFER TAXI SERVICE FROM ELLA TO ANY DESTINATION IN SRI LANKA
Sri Lanka is one of the most exotic & mesmerizing getaways in the world. Covered by the azure Indian Ocean, this island paradise owns contrasting landscapes to explore, a wealth of wildlife & culture to discover as well as stretches of golden sandy beaches to enjoy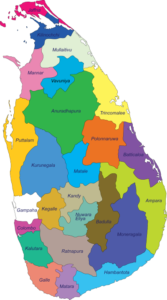 Capital: Colombo
Currency: Sri Lankan Rupee LKR
Population: about 21 Million
Language: Sinhala, Tamil
Religion: Buddhism
Official Name: Democratic Socialist Republic of Sri Lanka
Climate: The tropical climate brings Sri Lanka temperatures around 27°C – 30°C (about 80 ºF – 90 ºF) to most regions of the island.
Plan an Unforgettable Experience in Sri Lanka Today!
We can help you fit your holiday tour and experience within your allotted budget.